Products by Condition Quick Links
PRODUCTS BY CONDITION: HOW TO GET THE MOST FROM OUR SITE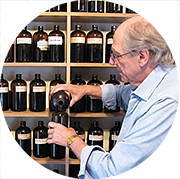 Below, we provide a list of those health conditions that clients in our Hudson Valley health practices have most request help with over the last three-plus decades.  When you click on a health topic, you will be able to select from "Product Pages", "In-depth Analysis", or "Integral Protocol / Jason's Simple Solution" to address each of the conditions. You can access these categories, your cart, or an A-Z list of our products from the menu on any page of this site.
PRODUCT PAGES
The most effective products sourced from sources of the highest integrity and purity.  Some we manufacture ourselves and others are from our trusted suppliers.  Shop with confidence!
IN-DEPTH ANALYSIS
When you select "In-depth Analysis" for each condition, you will receive a general, comprehensive description of the condition, as well as a range of possible therapies, including herbs, both Western and Eastern, nutrition, lifestyle, exercises, and meditative techniques.  This is in no way intended to replace the guidance of your health care professional, but is an attempt at a broad overview, offering options from the pan-cultural medicine chest of complimentary medicine and the opinion of the author, Jason Elias.
INTEGRAL PROTOCOLS / JASON'S SIMPLE SOLUTIONS
When you choose "Integral Protocol" or "Jason's Simple Solution" you will find a short, helpful description of the condition, as well as a package of nutritional and herbal products, expertly prepared, combined, and recommended by Jason Elias, that can be purchased to manage the specific condition. Jason's Simple Solution packages consist of his most effective healing advice on your specific health challenge with a focused collection of our best products that will act synergistically to support your body in its healing process. We include an additional 10% discount in the total price when you buy the complete package. If you wish to view and purchase a single item in the Simple Solution package, click on the condition listed under the column "Our Products" on the Apothecary page.
Allergies
PRODUCT PAGE | IN-DEPTH ANALYSIS | INTEGRAL PROTOCOL
Asthma
Arthritis
PRODUCT PAGE | IN-DEPTH ANALYSIS | INTEGRAL PROTOCOL
Cancer
PRODUCT PAGE | IN-DEPTH ANALYSIS 

Candida / Yeast Infections
PRODUCT PAGE | IN-DEPTH ANALYSIS | INTEGRAL PROTOCOL
Cardiovascular
Colds and Flu
PRODUCT PAGE | IN-DEPTH ANALYSIS | INTEGRAL PROTOCOL
Cold, Flu, and Viral Immune Support
Colon & Digestive Health / IBS
PRODUCT PAGE | IN-DEPTH ANALYSIS | INTEGRAL PROTOCOL
Diabetes
PRODUCT PAGE | IN-DEPTH ANALYSIS | INTEGRAL PROTOCOL
Eye Care
Fibroids
PRODUCT PAGE | IN-DEPTH ANALYSIS | INTEGRAL PROTOCOL
Cold, Flu, and Viral Immune Support
Infertility
Lyme Disease
PRODUCT PAGE | IN-DEPTH ANALYSIS | INTEGRAL PROTOCOL:  (Acute)  (Chronic)  (Chronic extra strength)

Menopausal Syndrome
PRODUCT PAGE | IN-DEPTH ANALYSIS | INTEGRAL PROTOCOL
Menstrual Difficulties
Osteoporosis
PRODUCT PAGE | IN-DEPTH ANALYSIS | INTEGRAL PROTOCOL
Premenstrual Syndrome (PMS)
PRODUCT PAGE | IN-DEPTH ANALYSIS | INTEGRAL PROTOCOL
Respiratory and Immune
PRODUCT PAGE | INTEGRAL PROTOCOL:  Prevention | Anti-viral Support
Sinusitis
PRODUCT PAGE | IN-DEPTH ANALYSIS 
Skin Conditions
PRODUCT PAGE | IN-DEPTH ANALYSIS | INTEGRAL PROTOCOL:  Eczema | Psoriasis
Urinary Tract